Christmas is just around the corner so if you haven't done your Christmas shopping, you'd better get started! Picking the perfect present is always a bit of a challenge. What to choose? Should you go for something safe, like a mug? A book? A scarf? A bubble bath set?
How about giving something completely different? Why not go down the increasingly popular route of giving a gift that not only benefits the recipient, but also gives something to conservation?
The Sea Watch Foundation has an excellent range of gifts on offer that would make perfect presents for any Marine Enthusiast! A dolphin adoption through the 'Adopt a Dolphin' scheme is a great way to make a difference to the safety and protection of UK dolphins, and starting at just £3.50 a month it won't be too hard on those purse strings at this important time. As well as the warm fuzzy feeling that Christmas and doing something good for conservation brings, the adopter takes on guardianship of a real dolphin, and receives a special adoption certificate for their adopted dolphin, along with a cute dolphin soft toy! Together with exciting monthly 'Dolphin Diary' emails packed full of UK dolphin news, updating them on what their chosen dolphin is getting up to, the adopter will also get a unique VIP login to the Adopters Area of the Sea Watch website where they can find all sorts of information and resources, such as where their dolphin has been swimming using a dolphin tracking map!
This gift can be purchased from the Adopt a dolphin website here.
Just select the dolphin you'd like to adopt, and the rest is easy. There's even an option to keep the gift a secret from the recipient until Christmas Day.
Now we're not saying our adoptions are only for children but if you think your friends would prefer something with a broader focus while still benefitting the environment, why not consider a Sea Watch Foundation membership? For only £3.50 a month, SWF members will receive a Welcome email from our Director, Dr Peter Evans, and have access to the private My Sea Watch area of the website. Benefits include our quarterly electronic magazine Sea Watcher, the latest monthly Sightings Reports and News Bulletins.
Have a read of the first copy of the Sea Watcher magazine here if you need convincing!
Better yet! If your whole family is dolphin crazy, for £5 a month, there's also the option of becoming a Family member which means you will receive both the monthly Adopt a Dolphin newsletter and the quarterly Sea Watch Foundation magazine!
If you're looking for something for a younger dolphin lover who also enjoys reading, then 'The Magic Dolphin' is the perfect book to give to them. Featuring some of our real Cardigan Bay local dolphins and with Sea Watch's own director Peter Evans acting as Scientific Advisor, it goes without saying that everything in the book is scientifically accurate and so parents can rest assured their child will be learning something as well while enjoying a great story. We also have fun filled colouring and activity books to accompany this exciting story.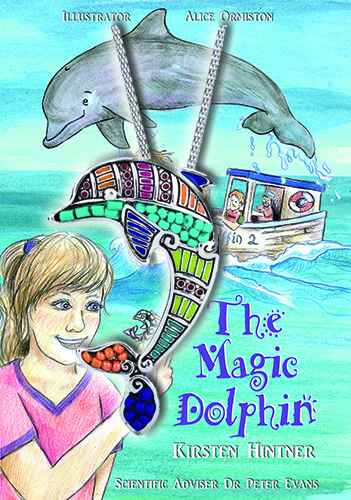 To find our more about the Magic Dolphin and our other gifts, head over to Adopt a Dolphin shop to see the full range of gifts available, but be quick as stocks are limited!
For the wildlife devotee who already has everything they need, consider giving the gift of knowledge and sign them up to Sea Watch's annual cetacean training course in New Quay. With lectures from Dr Peter Evans and other experienced Sea Watch staff members, these courses have been popular with members of the public and staff from national conservation agencies, so they will be in good company when they head out for their boat based dolphin survey to observe the resident population of bottlenose dolphins! Book their place now on the Sea Watch website!
Even if none of these gifts take your fancy, you can still help the Sea Watch Foundation whilst doing your Christmas shopping online, and without costing you an extra penny! All it needs is a minute of your time to go to http://www.easyfundraising.org.uk where you can sign up and select Sea Watch Foundation as your cause, and then you can carry on shopping as normal. The retailer will give a small portion of the cost of your goods back to you to donate to your chosen charity! And what's even more exciting is that you can still support small business while using Easy Fundraising on websites such as Etsy and Not on the High Street.
Keeping it green
While Christmas is known as the season to be jolly, sadly it is also known as the season of excess owing to the amount of waste generated through too much food/wrapping paper/packaging etc.
While some of this can't be avoided, a lot of it can by making a few simple changes. One of the easiest ways is when out shopping to bring your own reusable bags. In 2013 alone, supermarkets gave out over 8 billion single-use carrier bags across the UK, equally nearly 130 bags per person. This equates to about 57,000 tonnes of single-use carrier bags in total over the year. With a charge of 5p on all single-use plastic carrier bags in England due to come in in October 2015, and with similar charges already applying in Scotland, Wales and Northern Ireland, there has never been a better time to invest in good, strong, stylish reusable bags. Many supermarkets sell their own reusable bags at a reasonable price, as do many various charities. If you're feeling really creative, why not make your own. This can be done through simply upcycling an old t-shirt, find out how here: https://mommypotamus.com/no-sew-t-shirt-tote-bag-tutorial/
Wrapping paper is another area where, sadly, a LOT of waste is generated. Many forms of wrapping paper are non-recyclable and those covered in glitter are especially harmful to our oceans. While we're not suggesting you don't wrap your presents this year, try considering buying eco-friendly recycled wrapping paper from retailers such as Paperchase, NotOnTheHighStreet and even Amazon! You can also get creative, and add your own designs to plain recyclable wrapping paper!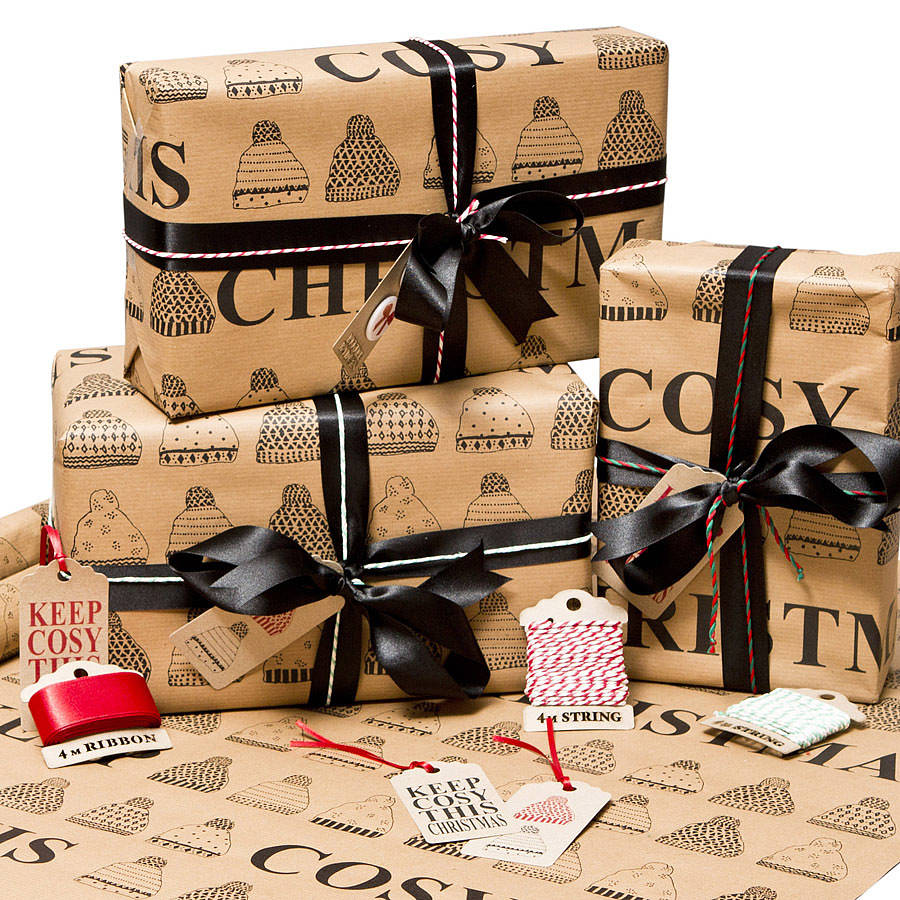 Christmas cards are another area where eco-friendly doesn't mean you have to compromise on quality or style. A lot of shops and charities sell trendy cards made from recycled materials. A lot of high street shops also sell cards where when you buy them, a small portion of the profits go to charity. However, if you purchase Christmas cards directly from charities, 100% of the profits go to charity, so consider this as an option. And of course, Sea Watch at Sea Watch we do sell our own cards with a cetacean twist.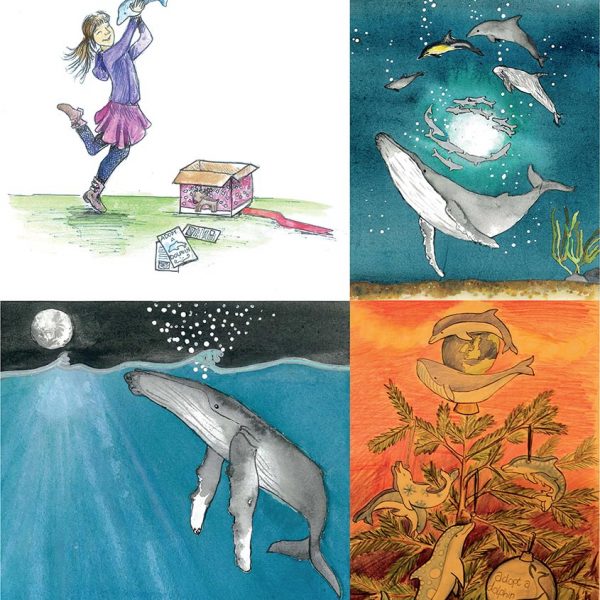 Always remember at the end of the festive season to recycle your cards! Or if you're feeling crafty, use them to make decorations and tags for next year!
Lastly, perhaps the biggest area where waste is generated, and where this waste can be put to good use, is in the food we buy! Obviously, we all like a good, all the trimmings Christmas meal on Christmas Day, but how much of it goes in the bin afterwards? Visit http://www.lovefoodhatewaste.com/ for some great tips on how to reduce waste before, during and after cooking. Also consider buying food from local suppliers such as farm shops to reduce the energy used in transporting your food from farmer to shop.
I hope we've inspired you with a few ideas on how to keep Christmas green!